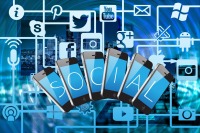 Analyze Patient Engagement
 Create and maintain content to educate patients on your clinical trial, therapeutic area, an indication. Schedule and publish your content centrally to your patient recruitment social media channels. Brand the content with Clinical Trial advertisements approved by IRB to route the interested patients to Study websites where they can learn more about the Clinical Trial, take survey and register to become volunteers. 
Connect to your social media pages such as Facebook, Twitter, Pinterest and other. Aggregage, schedule and automatically publish content to your social media channels. Keep your audience engaged like never before.
Obtain analytics and insights instantaneously and centrally. Measure the effectiveness of patient engagement on your social media. Customize your content to increase the efficiencies of your patient recruitment and engagement efforts.